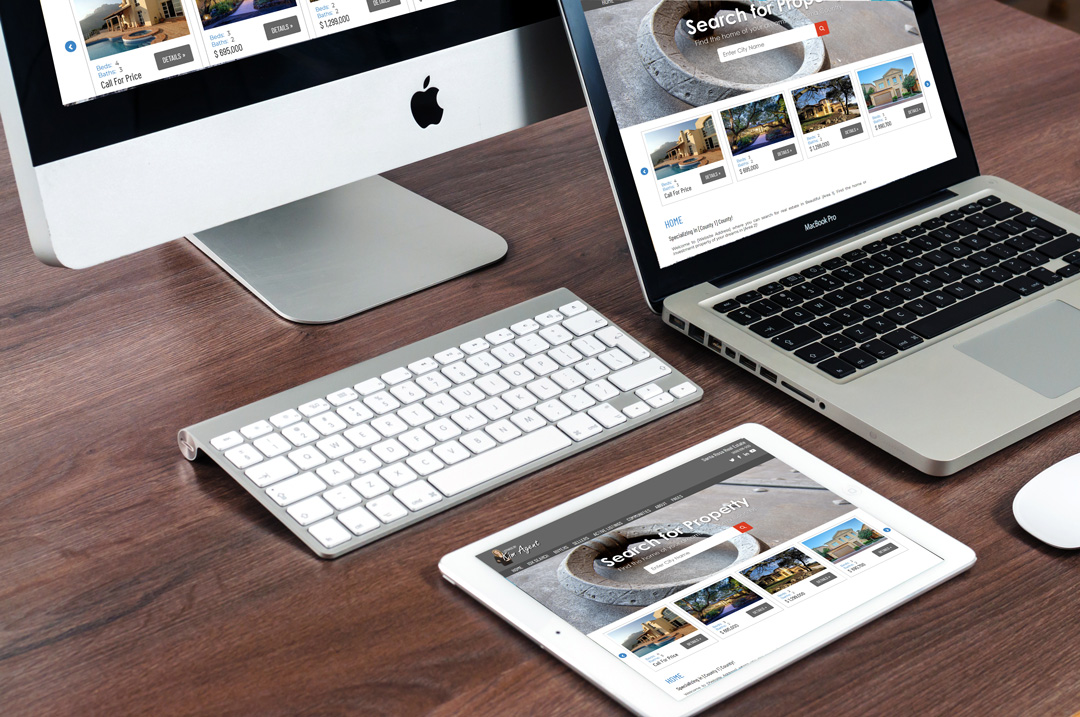 Affordable Real Estate Website Design Made Easy
With Real Estate Sites agents and brokers can create a professional website in minutes. Our real estate website builder includes everything you need to market and sell your properties online. Test Drive our Real Estate Website Design Builder by Creating a Free Demo Today!
Professionally Designed
48% of users believe website design is the #1 factor when judging a business's credibility. If you want people to trust your real estate business, you have to give them a reason to do so. We have hundreds of design combinations. Each page has a new way for you to add your personal design elements. You can customize your agent website or broker website by uploading your own graphics or you can choose from our large selection of real estate images! People do judge a book by its cover. Creating a good first impression can pay off in the long run. That's why you have to do everything right to ensure your customers feel at home even from the first time they land on your homepage.
Video Built Right In …
People spend an average of 88% more time on real estate web pages with videos. The integration of videos on your website is a great way to attract more users, and get higher user engagement. Did you know that websites with videos also rank higher in search results? With RealEstateSites.com, you can create stunning videos for each of your real estate listings and post them on sites like YouTube and Facebook. In addition to real estate website design, we also include video content that you can include on your various website pages. These content videos are filled with important tips and information for home buyers and sellers alike!
Live Sample: CENTURY 21 Epic
CENTURY 21 Epic consists of 15 Sonoma, Solano, Contra Costa, and Lake County locations to conveniently serve our clients' needs. All along major highways, we have offices in CONCORD, DIXON, FAIRFIELD, HEALDSBURG, HIDDEN VALLEY LAKE, LAKEPORT, LOWER LAKE, MIDDLETOWN, RIO VISTA, ROHNERT PARK, SANTA ROSA, SEBASTOPOL, SONOMA, VACAVILLE, and VALLEY OF THE MOON. We have over 350 professionally trained agents that are the BEST of the BEST.