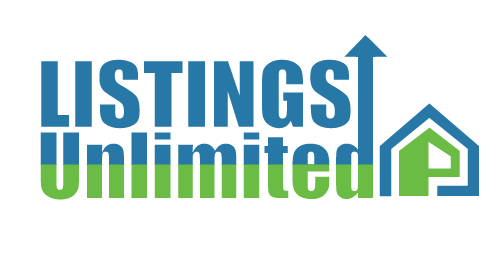 Does your Listing stand out from the crowd?
This powerful marketing tool allows you to direct your prospects to a website designed specifically for a single property. Your property site will include all the property information with links to local schools, maps, and more. Add unlimited High Definition photos for each property. Our program will optimize your images and stream them full screen at full resolution.
You create the property web address using our large selection of Top-Level Domain Names – included with our service – or upgrade to a premium .com domain for only $13.95!
The Benefits
It's important for real estate professionals to understand that the Internet is not replacing them. On the contrary – according to the NAR study, 89% of buyers who used the Internet, also used a real estate agent. And the vast majority of homebuyers still purchase their home through a real estate agent.
It's not that the Internet is replacing agents, but agents who want to stay current and on top of their game need to harness the power of the Internet and use it as part of their real estate marketing campaigns.
HOW PROPERTY WEBSITES HELP AGENTS WIN LISTINGS
In recent years, real estate professionals have had to quickly adjust to major shifts in the way the real estate market behaves. As mentioned above, a large majority of homebuyers are now using the Internet to search for homes. People EXPECT to find property information online. The easier it is for them to find that information, the more willing they are to consider a property seriously.
Sellers know that the real estate market has become a high-tech market and that effectively marketing their property must include online marketing. When sellers see that an agent is willing to go above and beyond and create a full website for their property, they are always impressed.
WHY PROPERTY WEBSITES HELP ATTRACT BUYERS
Buyers today are looking to find as much information as they can about a property prior to seeing it. According to the National Association of REALTORS®, more than 80% of buyers found photos and detailed information about the property "very useful" when searching for a home. Naturally, since so many homebuyers have Internet access and are Internet savvy, the first place they go to is the Web – but properties can easily get lost on traditional MLS and agency websites.
Creating a dedicated, one-stop Internet destination for those buyers is one of the best ways to grab their attention and make them truly explore a property. Once those buyers browse the property website and learn everything they need to know about a property, they often call the agent to schedule a private tour. At this point, the agent knows that they're dealing with highly qualified buyers – buyers who saw the house online, know everything they need to know about it, and actually LIKE the house.
Learn More at LISTINGS UNLIMITED