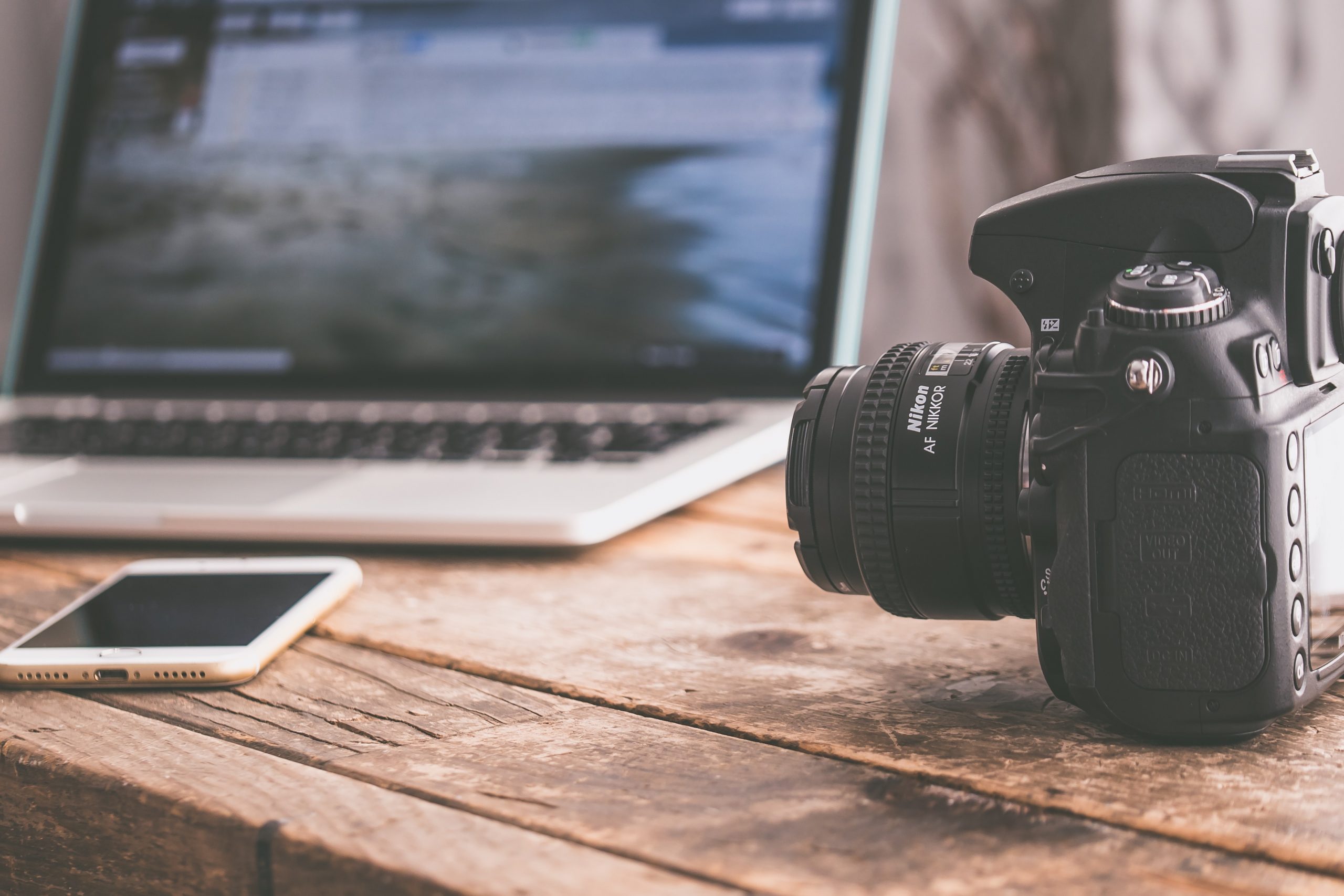 Listing Presentation Video
Need video content for your website? Want to show your prospects the type of marketing you do for your clients? Embed this video on your website, blog, Facebook or where ever you want! Click the share icon in the upper right to get started.
YOU CAN COPY THIS CODE TO EMBED THE ABOVE VIDEO ON YOUR WEBSITE OR BLOG:
Top 3 Reasons to Go PRO
#1 EDIT YOUR VIDEO ON-DEMAND!
Included with our PRO service is the ability to completely modify your auto-generated video. Change your photos, add captions and voice-over clips, or even change your call to action! You select the genre and music that best fits the property and our video creation engine does the rest. These engaging videos will impress even the most discriminating seller.
WHAT'S INCLUDED?
Rearrange your property photos!
Add captions and voice over clips to match the listing data.
Add additional captions and Voice Over clips as desired to every slide
PRO service includes HD quality videos!
Syndicate to YouTube automatically – Videos are usually listed in the first page of google when searching by address!
Choose to include an introductory video clip.
Change your voice over talent
Create a non-branded IDX compliant version that you can add to your local MLS website.
Create a Spanish version of the video!
Loads of design and music options!
REAL ESTATE VIDEO STATISTICS:
The average visitor spends 48 seconds on a website
The average visitor spends 5 minutes and 50 seconds on a website that has video
Video is 53 x's more effective than text alone
YouTube has 3 billion video views per day!
Only 4% of real estate professionals have a YouTube Account
Consumers are more likely to select a video result in a Google search compared to text
Video is the fastest way to share information. It's not just fast, it's emotional and believable
Sources: Nielsen, Nielsen Wire, Pew Research, Unruly, NAR, Business Wire, California Association of Realtors, and RealEstateSites.com
#2 Smart Lead Capture
Real Estate SMS marketing made simple! Smart Lead Capture (SLC) is a new mobile lead capture platform included with our PRO service. This tool allows real estate professionals to capture mobile leads by offering home buyers the ability to text for more information about a home listed for sale or rent. With Smart Lead Capture, each property is assigned a Smart Capture Code that when sent via SMS to our short code, will send the user information about the property along with a link to the property's mobile website. The user can also request additional information be sent to their phone via a call from "Avi". Avi, short for Automatic Voice Information, is a robot who will call the prospects and explain the details of the property. This information is pulled automatically from the mobile property website's remarks section.
TEST OUT THE SERVICE NOW!
SEND A TEXT MESSAGE TO: 54561 AND ENTER: P121 IN THE MESSAGE FIELD.
Getting leads is critical to helping agents and brokers grow their business. But quick follow-up could mean all the difference between a dead-end lead and a closed deal. That is why Smart Lead Capture also includes two very important tools to aid real estate professionals in their ability to follow up with leads in a timely manner. Text Auto-Responders will allow agents to enter a short message that will be dynamically sent to any prospect as soon as they text for more information about a property. Lead Alerts allow the agent to receive leads via a text message sent immediately to their mobile device so they can follow up with the prospects in real-time. Both of these SMS tools were designed to help agents and brokers turn hot leads into real clients.
We also provide agents and brokers the ability to purchase custom "Smart Code" sign riders for each listing. Sign riders are a proven way to capture leads and drive traffic to the property's mobile website.
*Standard data and text rates apply
#3 – PDF Flyer Builder
Our PRO service includes a flyer builder program that will automatically generate a PDF flyer for each listing. Best of all, you are able to modify the flyer by changing the layout and/or color scheme. You can save the PDFs, print them or email them to your clients!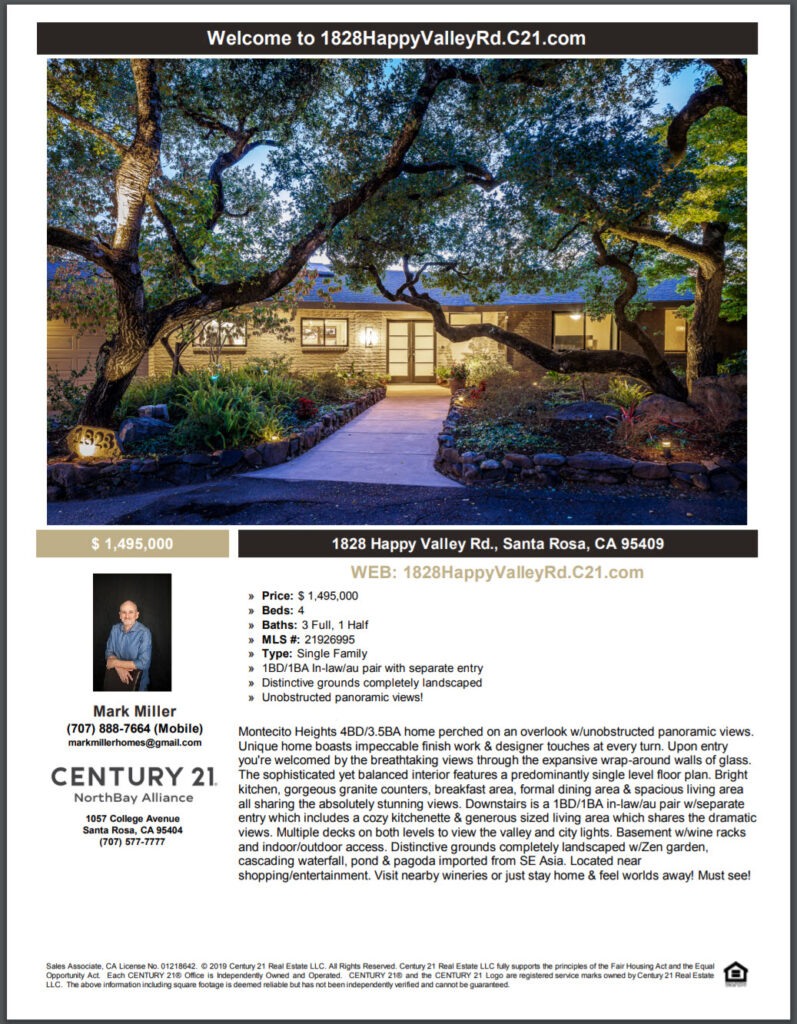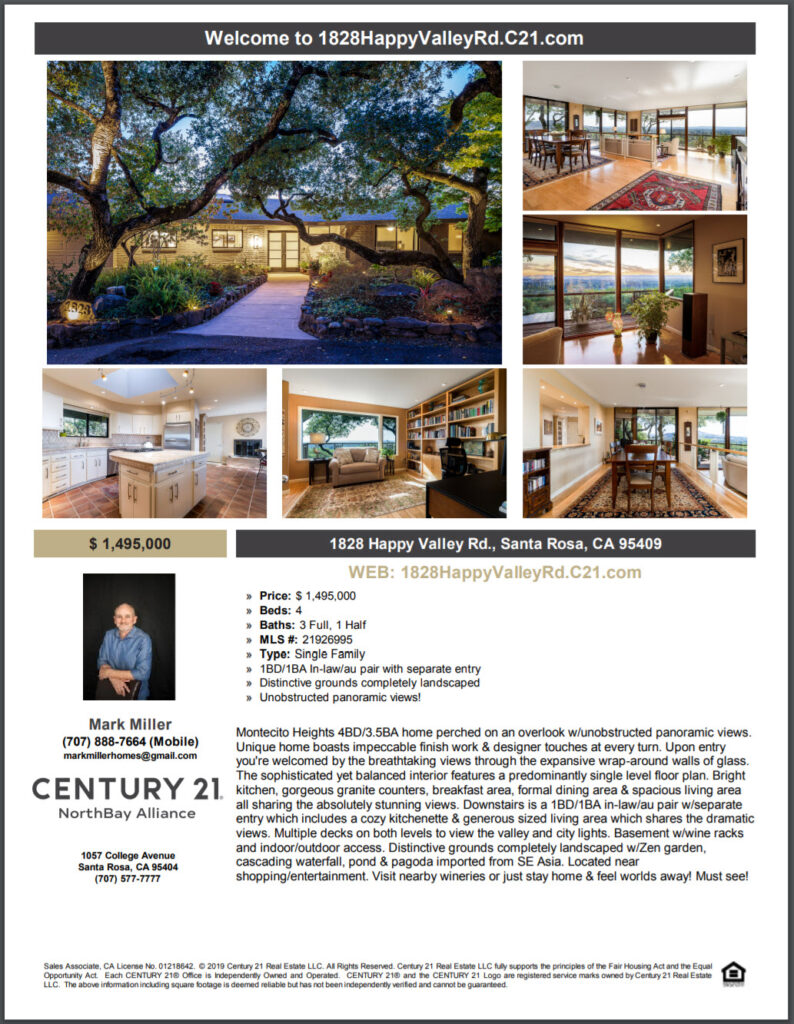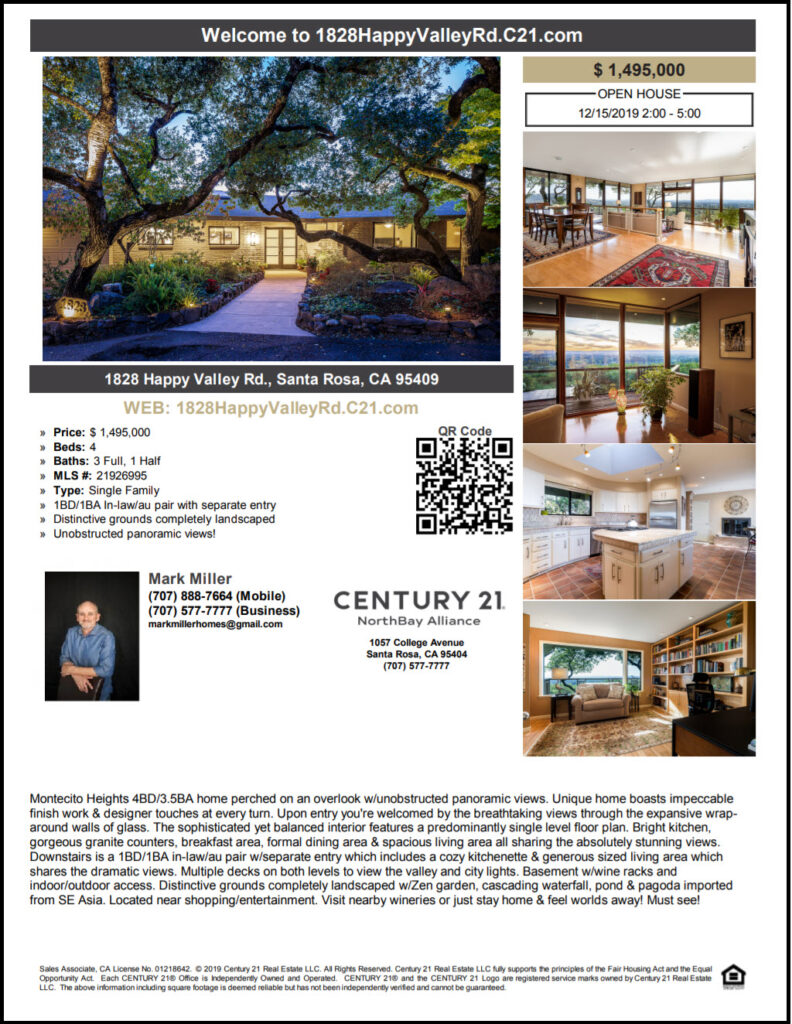 CENTURY 21 and the CENTURY 21 logo are registered service marks owned by Century 21 Real Estate LLC and used with permission. Century 21 Real Estate LLC supports the principles of the Fair Housing Act and the Equal Opportunity Act. Each office is independently owned and operated. Neither Century 21 Real Estate LLC, nor any of its franchisees or other affiliated companies, including Realogy Corporation, provides any product or service described herein. Not all products or services are available in all states. All products and services are provided by the applicable service provider described herein. Realogy Corporation, and its subsidiaries, including Century 21 Real Estate LLC, may receive compensation or other benefits, including goods and services, provided in connection with this promotion. Each agent and broker is responsible for complying with any consumer disclosure laws or regulations arising from participation in this program.